Breaking new grounds with DMG MORI ULTRASONIC | LASERTEC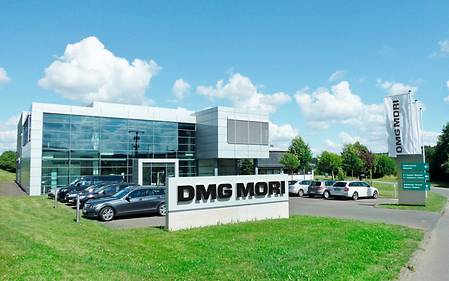 Almost 700 years of history, the Hunsrück natural region all around, the Frankfurt hub nearby: Stipshausen, at the gates of Idar-Oberstein, is a picturesque place and, since 1981, has also been an innovative one. Hermann Sauer founded his company Hermann Sauer GmbH & Co. KG surface technology, special machines and ultrasonic technology. One day he found out that a traditional grinding process and in particular drilling processes can be carried out much faster if an additional axial, high-frequency "vibration" is used in addition to the rotation of the diamond grinding tool. ULTRASONIC was born.
Since then, special ULTRASONIC machines have been built at the site, which have their strengths primarily in hard-brittle and difficult-to-machine materials (advanced materials) - such as optical glasses, corundum, technical ceramics or hard metal. It is no wonder that a special company for processing special materials has emerged in Stipshausen, of all places, as the "gemstone city" Idar-Oberstein and the companies located there have always had a need for new production methods for other types of materials.